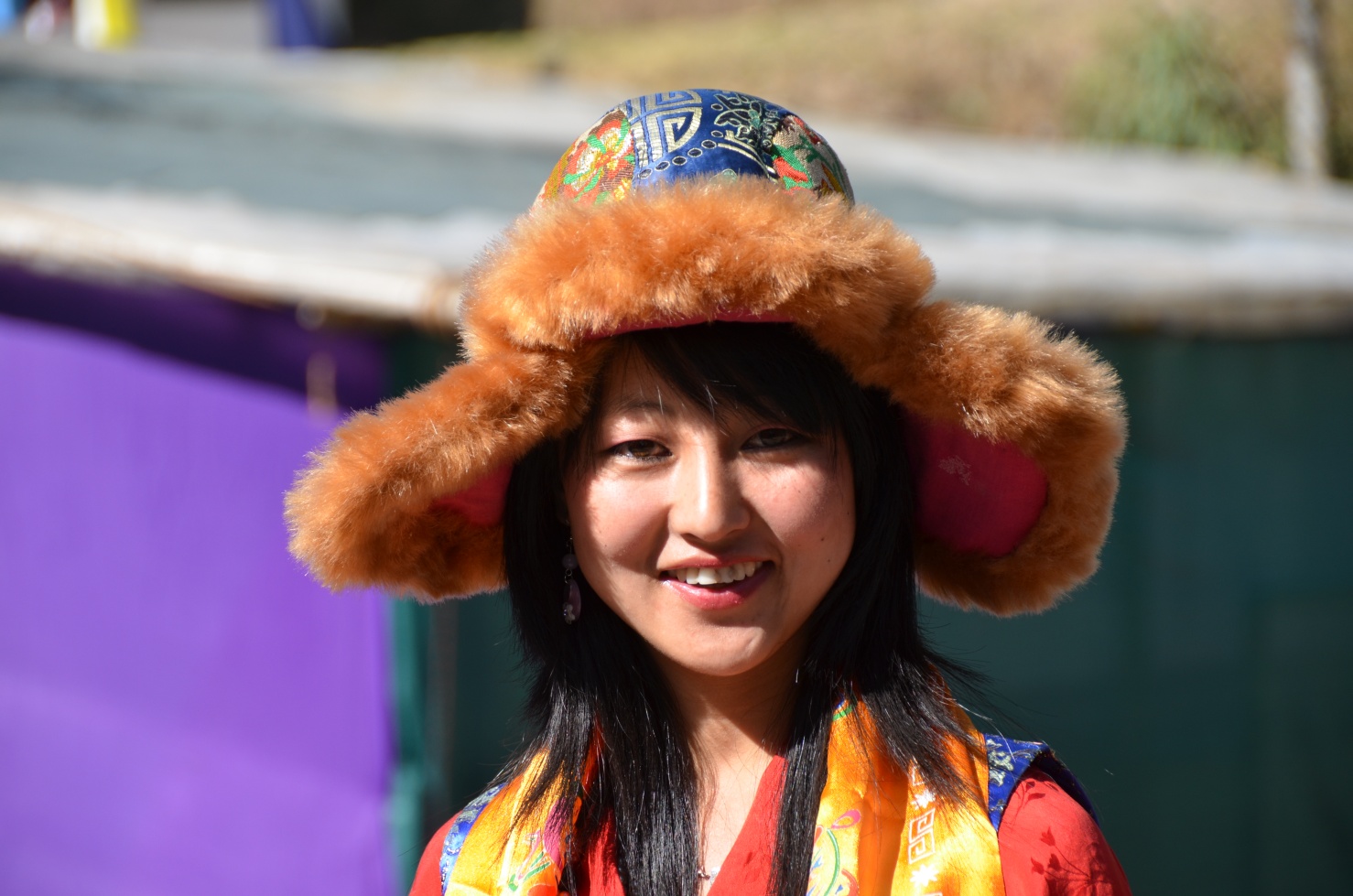 Traditional Attires in Sikkim
Emerging from the ethnic soil of Sikkim and accentuating its culture is the traditional attire known as Kho, as per Bhutia and Bhaku according to the Nepalese dialect. This attire has a loose appearance almost like a cloak garment which needs to be tightened around the neck area and needs to be belted towards the waist portion. The belt is made of either Cotton or silk in texture and fabric. Men, as well as women, add grace to this outfit by adding more elegance and beauty in their own signature styles.
Origin and History
The traditional attire in Sikkim traces its historical emergence centuries aback when it was ruled by the dynasty of Bhutia Namgyal. It was during his era, that this Sikkim traditional attire was promoted and embraced by the elite classes of the Sikkimese society. This outfit brought status, class, and position among the communities which kept them apart from the rest.
Style
There are different styles according to which men and women of Sikkim wear this traditional attire. For instance, men wear Bakhu with a pair of loose trousers fastened with a leather belt. Women belt this outfit over a silk blouse which is full sleeved, ethnically known as honju. Married women wear this attire in a symbolic way which showcases their marital status as well. This entire robe is called the pangden. Leather boots are also accompanied and preferred with this outfit by women as well as men.
Influences over the years
Previously,  a pure traditional attire in Sikkim showcased bakhu which was escorted with cotton or silk belts and leather boots. But over the years, more additions have refined the essence of the outfit in form of a waistcoat popularly known as Jya Jya, shambo which is an embroidered cap and a jacket called Kushen. With these new enhancements, the overall look has become more elegant and poised , while retaining the original crust of the attire.
Innovations
More variations in colors and patterns have enriched the entire look and feel of the traditional attire in Sikkim in the last several years and among today's trendier generations. Different varieties in blouses like Chaubandi Cholo and Tharo cholo have emerged,  which makes the outfit classier. These blouses are intrinsically printed and embroidered with flowery patterns and designs. Urbanized colors have upgraded the entire outlook of the outfit towards advanced fashion levels.
Today's generation Sikkimese women wear jeans with the bakhu outfit which gives a western twist to the entire tradition.  Besides, even shawls that are popularly known as 'Majetro have been added to the entire attire, which has produced and created fashionable trends and options for people with different tastes in style.
Global Influence
Owing to the comfortable feel of the fabric and its creative finesse, international markets have started to embrace the creativity of design in their own techniques and creations, which has managed to steal the hearts and minds of people all over the world.
The Attire Suitability
To enhance the look of this traditional attire in Sikkim, men generally go in for embroidered hats and boots to compliment the look. Women to complete the attire, accessorize themselves with gold plated neck pieces are known as Lyak , Gyar which are bracelets, pearl ornaments called Diu, Khalli which are thick and silver coated anklets and Namchok which are ethnic and traditional ear drops and rings. It is universally known that Sikkimese women prefer heavy and chunky gold ornaments and jewelry to complete the entire traditional fashion experience.
Traditionally, crediting to the coarse texture of this outfit, men wore this traditional garb while working in forests and fields. But when the outfit was introduced to finer fabrics like Cotton and Silk, it acquired a more stately appeal which made it fit for wedding ceremonies, folk festivals, harvest festivals, religious rituals and other gatherings.
Interesting Facts and Comparisons
This traditional attire which is ethnically worn by men and women resembles the essence of a Chuba which is a Tibetian traditional wear, however, the sleeveless look of Kho distinguishes it from Chuba.
Thokro dum, an outfit which is common among the lepcha men, replicates a karate outfit look. These outfits are also worn as costumes for dance programs which are held during festivals.
Reference
Categories: Attires, Clothing Styles & Drapes